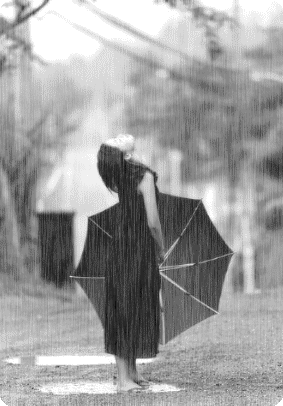 I wish this was me!!
I've been a bit slow getting my 'Autumn/Winter 2011' collection up as I've been busy doing daily rain dances in my backyard (hell I'd do it in my front yard too if it brought the rain!). It's been teasing us that it wants to rain but a few spots here and there don't do much apart from making the hair a bit unruly!
The garden and lawn are certainly looking tired and completely over this hot, dry summer. Needless to say I'm collecting buckets of water from every tap inside and out - my city friends/family think I'm crazy, but some things just never leave you growing up in drought. Except in extreme circumstances like flood, which unfortunately our country has experienced its fair share of this year, you never complain about the rain in the country. Whisper a whinge about the rain and your as good as telling the Rain God their bum looks big in those jeans. They'll turn on their heel and be out of there, and you'll be having to wait a long time until they forgive, forget and decide they want to be friends with you enough to want pay you a visit again!
So I'll be out there again tomorrow beating the ground to convince the Rain Gods to pay us a visit - stay a while even!
Photo via
here